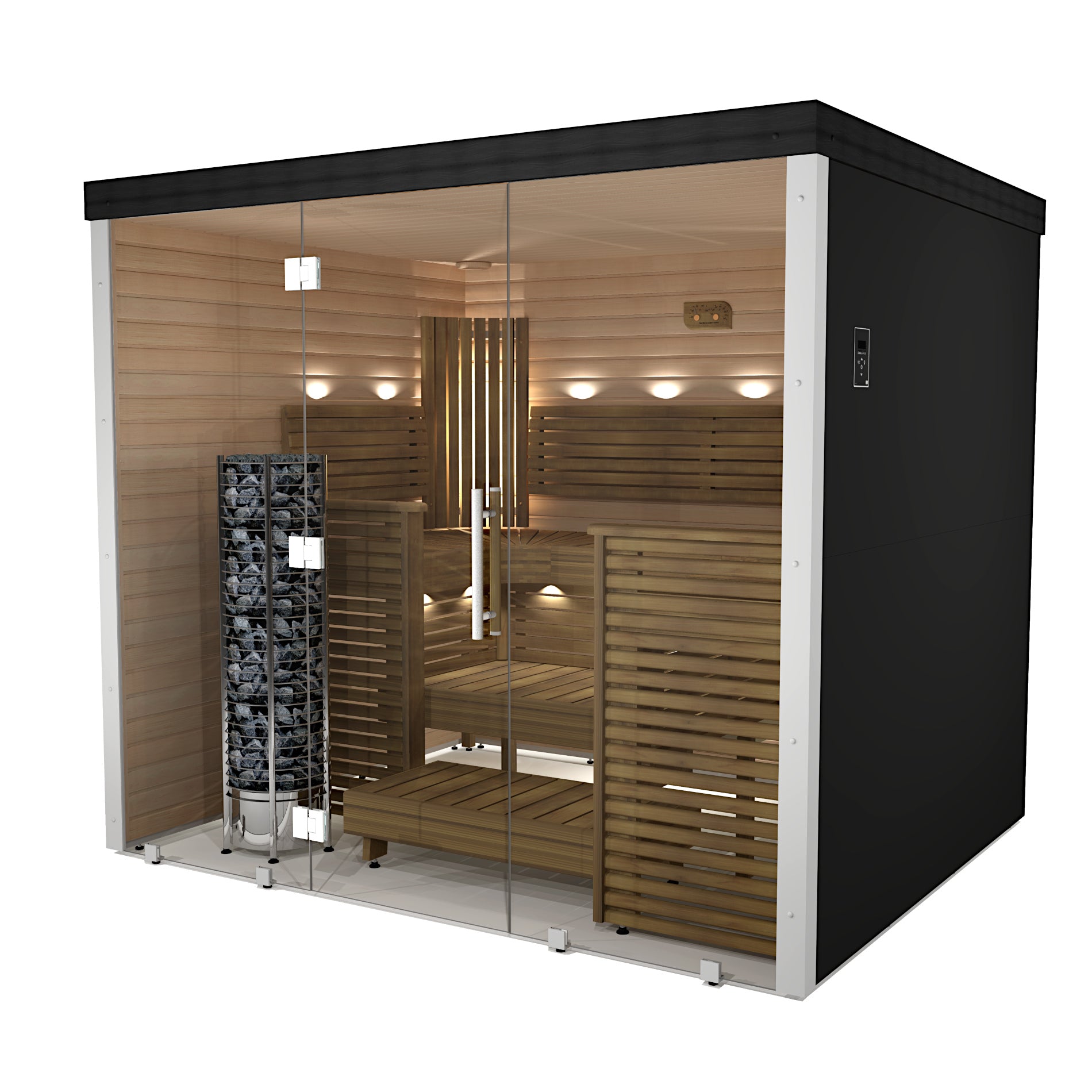 0 products
The sauna at Saunastore are unique and the best
The Northern Lights- and Northern Luxury -saunas, the Aura and Deco models were designed with passion by native Finns, in order to create the best possible saunas. Specifically we have a theoretical knowledge of thermodynamics, heat management, ergonomics and materials science, and we use it to consider every detail. You can rely on us to understand the sauna in a very detailed way, and you can ask us about any matter..
Aura bathroom saunas, Deco outdoor saunas, Northern Luxury saunas
At Saunastore you will find a wide range of saunas from small bathroom saunas to outdoor saunas, all pre-made ready to be installed. The Aura saunas are bathroom saunas that are in huge number of variations and options so that you can choose and to build your own. The Northern Luxury saunas have space for several persons at a time to enjoy the sauna. The Deco outdoor saunas are truly unique luxury saunas that stand out from any other and are excellent in sauna bathing quality. You can ask us for any changes to the design, or modifications to the dimensions, for the sauna to fit into your space.